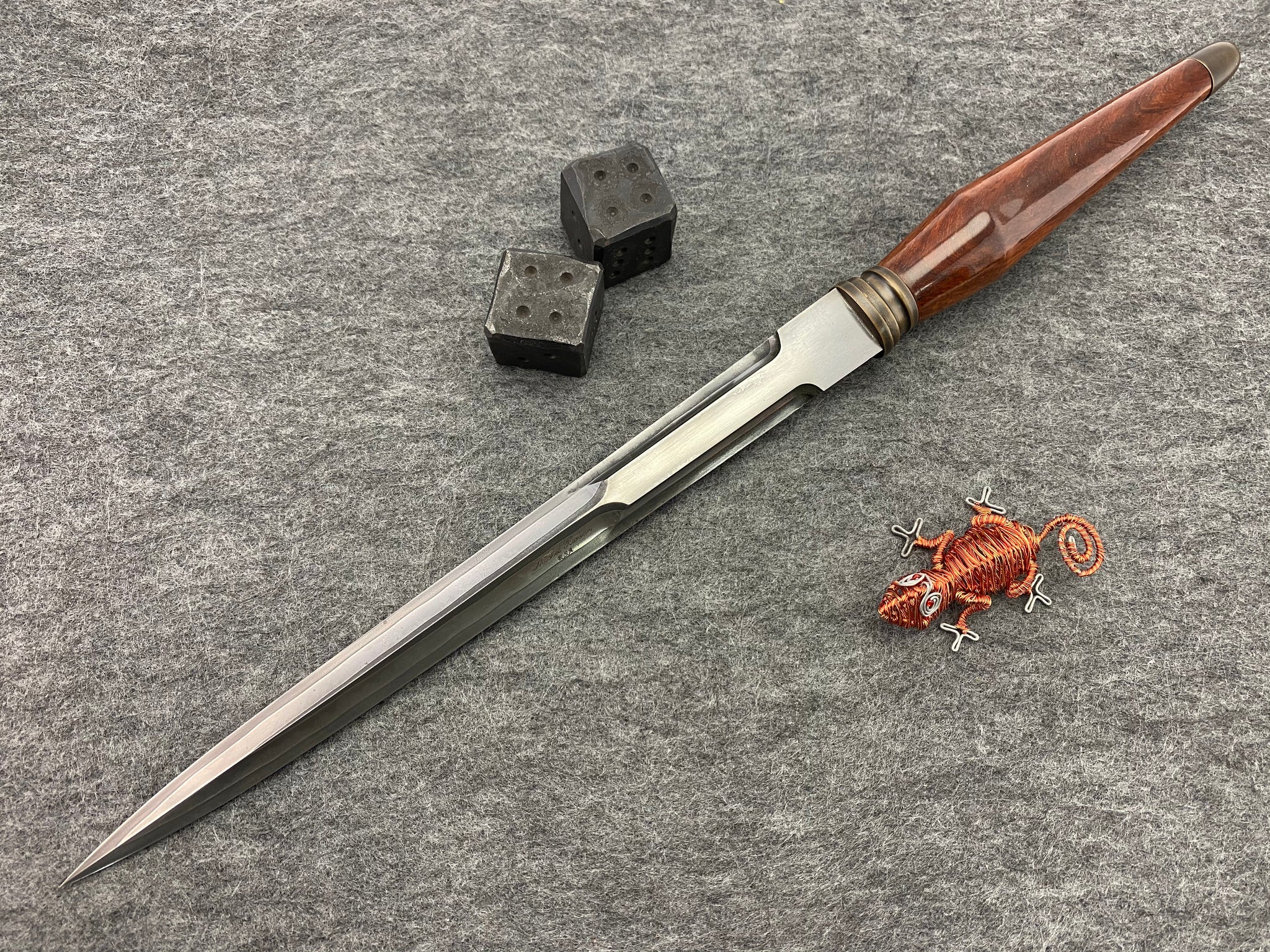 Regular price $950
Michel Zwaan Custom Art Deco Dagger
Michel Zwaan Custom Art Deco Dagger
MZ001
---
Features & Specs:
Michel Zwaan started Penga nDlovu Customs in March 2017 as a hobby and it very quickly grew into a small business.

After an initial phase of learning the trade, Michel started to design and make his own knives. Starting out in December 2017 with just basic tools at a table in my tool-shed and as of January 2019 the space has been converted into a fully fitted out workspace with everything needed to build custom knives.

Michel makes various styles and types of knives, hunting knives, knives for self-defense, but also Chefs knives. 90% of his knives are sold within South Africa but he also has many satisfied customers in America, Canada, Europe and Asia.
HANDMADE KNIFE DETAIL
Knife Type: Fixed
Overall Length: 13"
Blade Length: 8"
Blade Steel: GoMai (1084 & 15n20)
Handle: African Mukwa wood w/ Bronze guard & fitting
Bolster: 
Other: