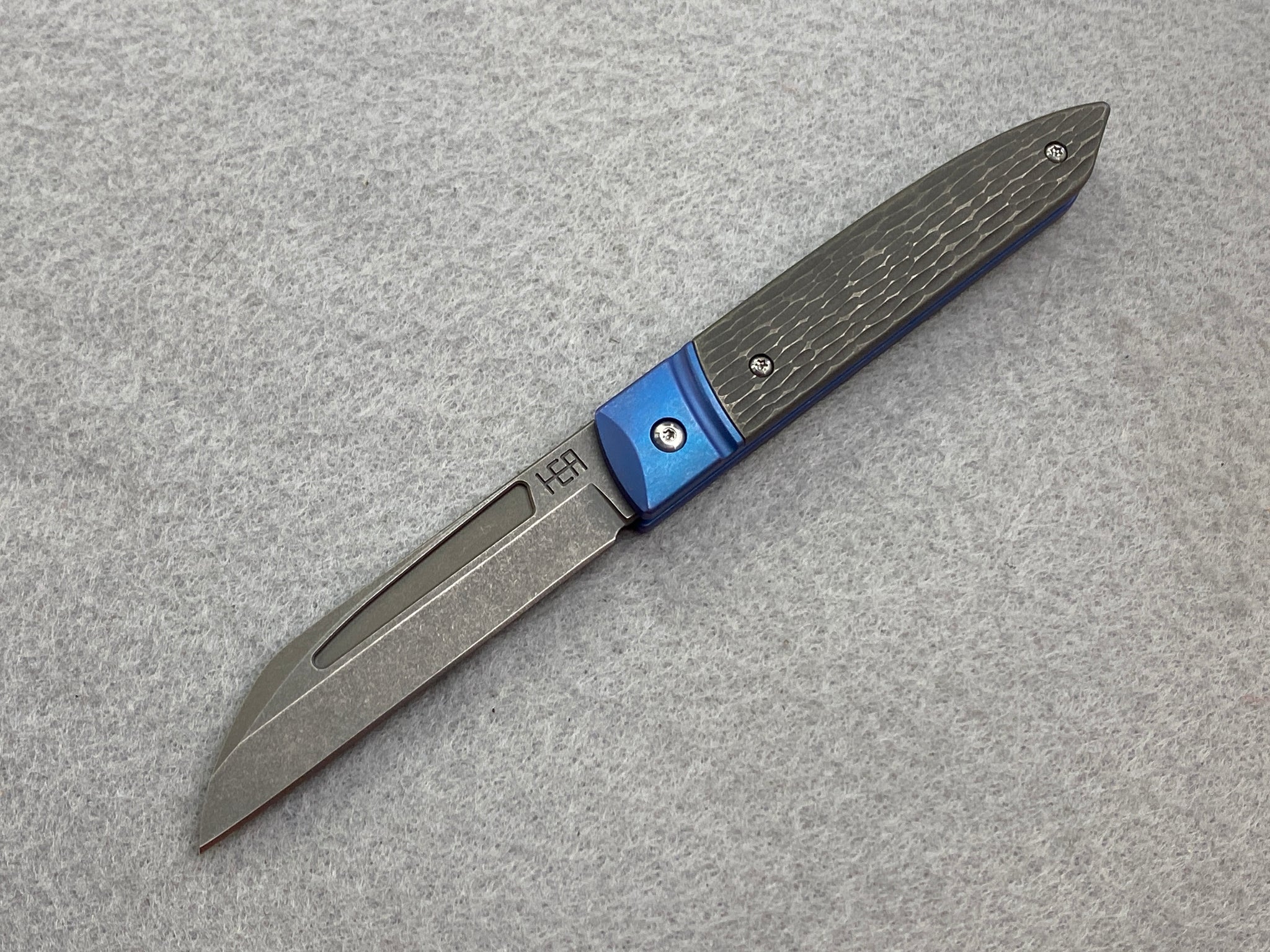 Sold
HEAdesigns Falcon - Jigged Ti Blue
HEAdesigns Falcon - Jigged Ti Blue
HEA017
---
Features & Specs:
"When I was a kid I used to carry everything I could in my pockets. This often included a handball, bazooka gum, a yo-yo, pocket change, and some Looney Toons stickers if I got the chance to make it to the grocery store that day. As I got older, I started to realize that I couldn't just stuff my pockets with all my belongings. I had to choose what was most important and think about why.  
From then on, I kept a notebook with me to keep track of what people valued and thought about how I could improve upon what I saw every day. This notebook had drawings for everything from circuits and programs to tools and watch mechanics.  I felt like I was keeping a secret from the world and longed for a way to share it. I made a promise to myself that I would reach a point where I could begin sharing those ideas and making them for people to enjoy.
Fast forward a handful of years—an engineering degree, 10 years working for some of the best companies in the world, and I felt ready. It was time.
All these products were designed for you, from me.
 In a lot of ways, I'm still that same kid deciding what to carry around with me. Only now, I have the opportunity and ability to create work that warrants a place in your life.
My hope is that every time you see or hold an HEAdesign, you feel part of the bigger journey to better the world, one design at a time.
-Sam, Founder of HEAdesigns
KNIFE DETAIL
Knife Type: Modern Slipjoint
Overall Length: 6.5"
Blade Length: 2.75"
Blade Steel: S35VN
Handle: Jigged Ti
Bolster: Titanium anodized
Other: Comes with HEA swag