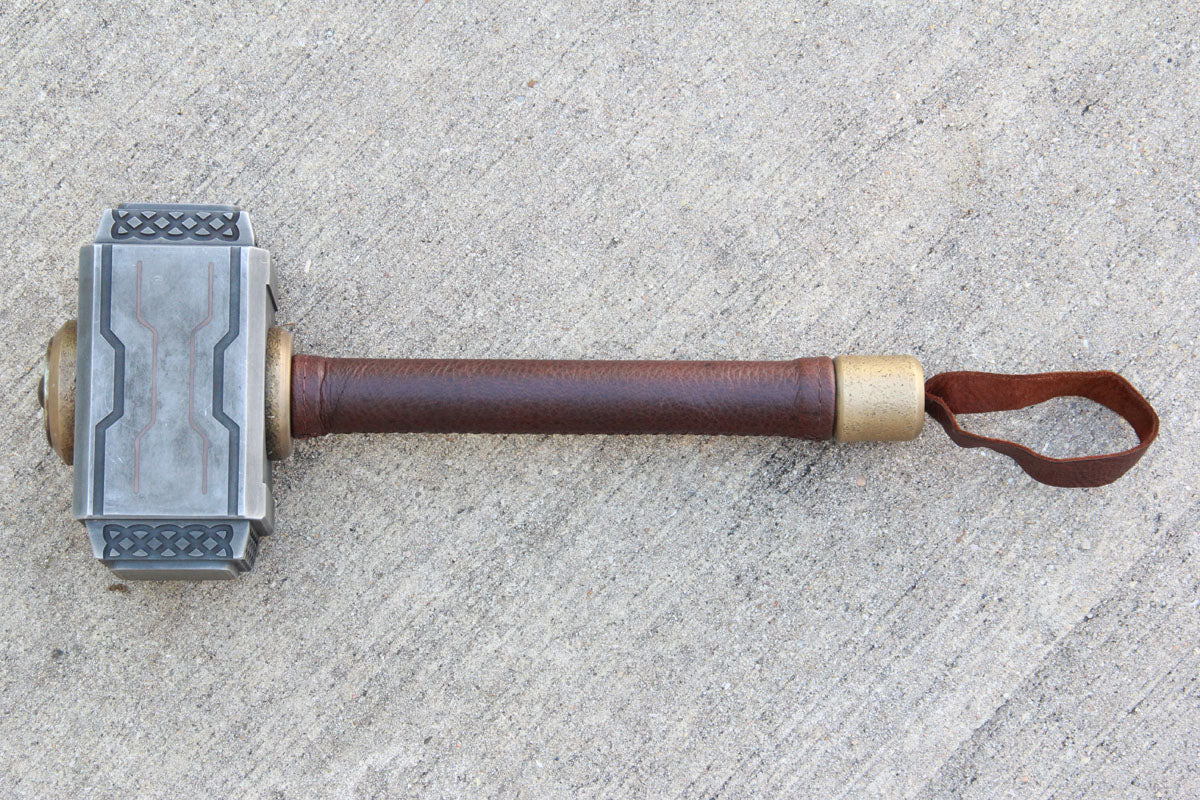 Sold
Black Dragon Forge - Thor Hammer
Black Dragon Forge - Thor Hammer
NVDTH001
---
Features & Specs:
Neels Van Den Berg is a full-time bladesmith and knifemaker with a passion for learning and teaching. After taking a knifemaking course in 2007, Neels knew he had stumbled on a passionate indulgence, not just a way to provide an income. Neels forges his own steel and strives to make practical, high-quality, no-nonsense cutlery. He expects his knives to be used and used hard, which is why he stands by his work with a Lifetime Warranty.
 Don't let his rough exterior fool you though, he has made some if the finest custom knives that have come out of South Africa recently! At the 2016 Blade Show, he just earned his Journeyman Smith rating in the American Bladesmith Society. 
 When he's not swinging a hammer, he is constantly designing and improving knife models, forges, grinders and every aspect of bladesmithing and knifemaking.
HANDMADE KNIFE DETAIL
Knife Type: Hammer 
Overall Length: 16"
Hammer Length: 6"                                                                                                       Hammer Thickness: 3.5"
Blade Steel: 
Handle: Leather 
Bolster: 
Other: