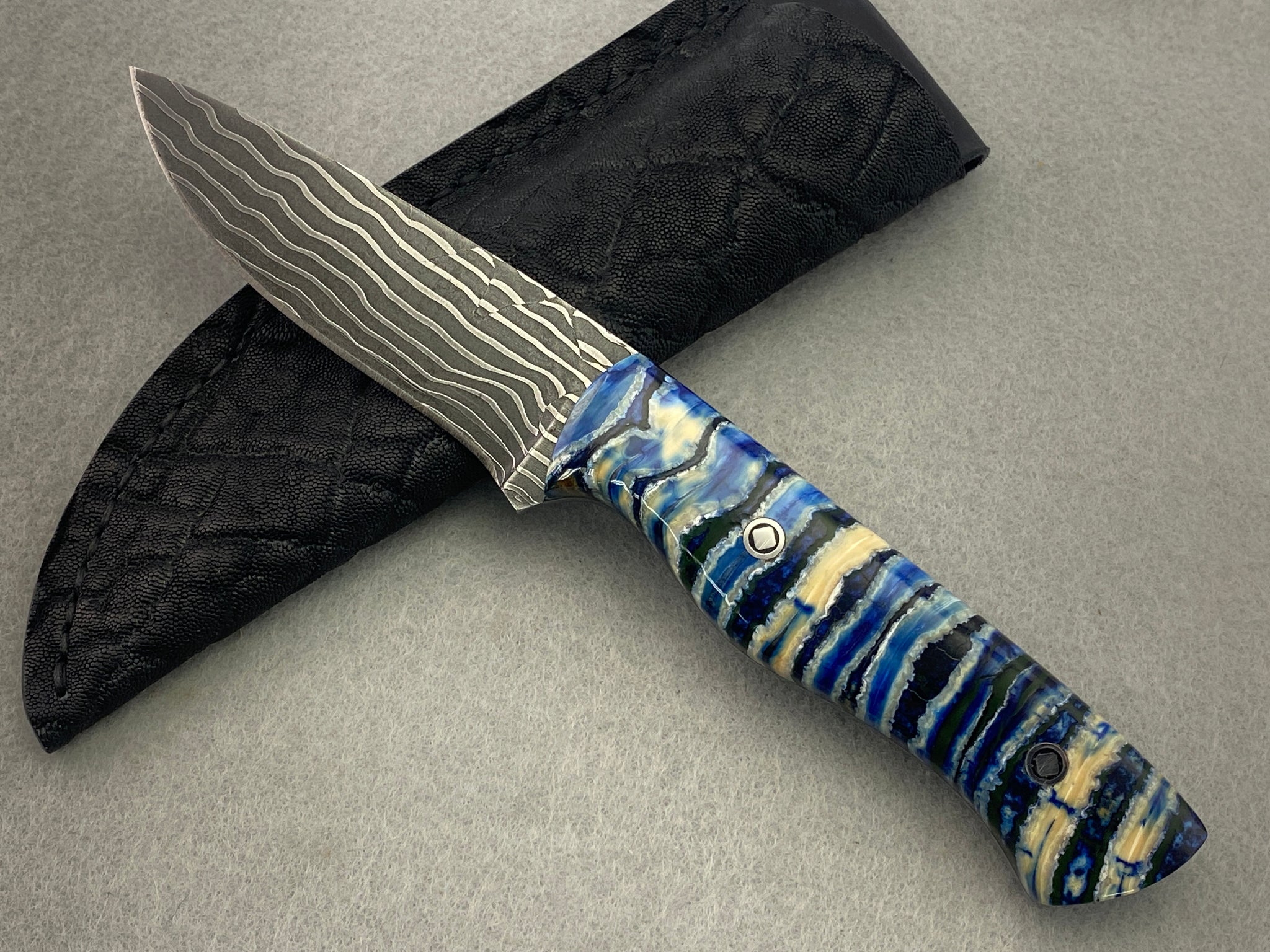 Regular price $750
Sam Hawkins Wave Damascus Drop Point Skinner Mammoth Molar
Sam Hawkins Wave Damascus Drop Point Skinner Mammoth Molar
SH069
---
Features & Specs:
Sam Hawkins is an American knife maker and full time missionary who has served in over 60 nations for the past 43 years. Sam has a B.A, in Greek & Religion from Union University and a Masters of Divinity from New Orleans Baptist Theological Seminary. He has also taught as a professor at several universities for 35 years. 
He had a furniture shop in New Orleans for 22 years and Sam's son, Josh, would watch him work. He made Josh a wooden folder and from there began to make more folders for people from his church. He quickly moved to steel and began designing hunting and bowie knives. His experience in pottery gave him the knowledge needed to his own heat treating. Although making knives is a hobby for Sam, the details and beauty of his knives will leave you speechless.
Sam is an honorary African Custom Knives knife maker. 
HANDMADE KNIFE DETAIL
Knife Type: Fixed
Overall Length: 8.25"
Blade Length: 3.625"
Blade Steel: Wave Damascus
Handle: Mammoth Molar
Bolster:
Other: Elephant Hide