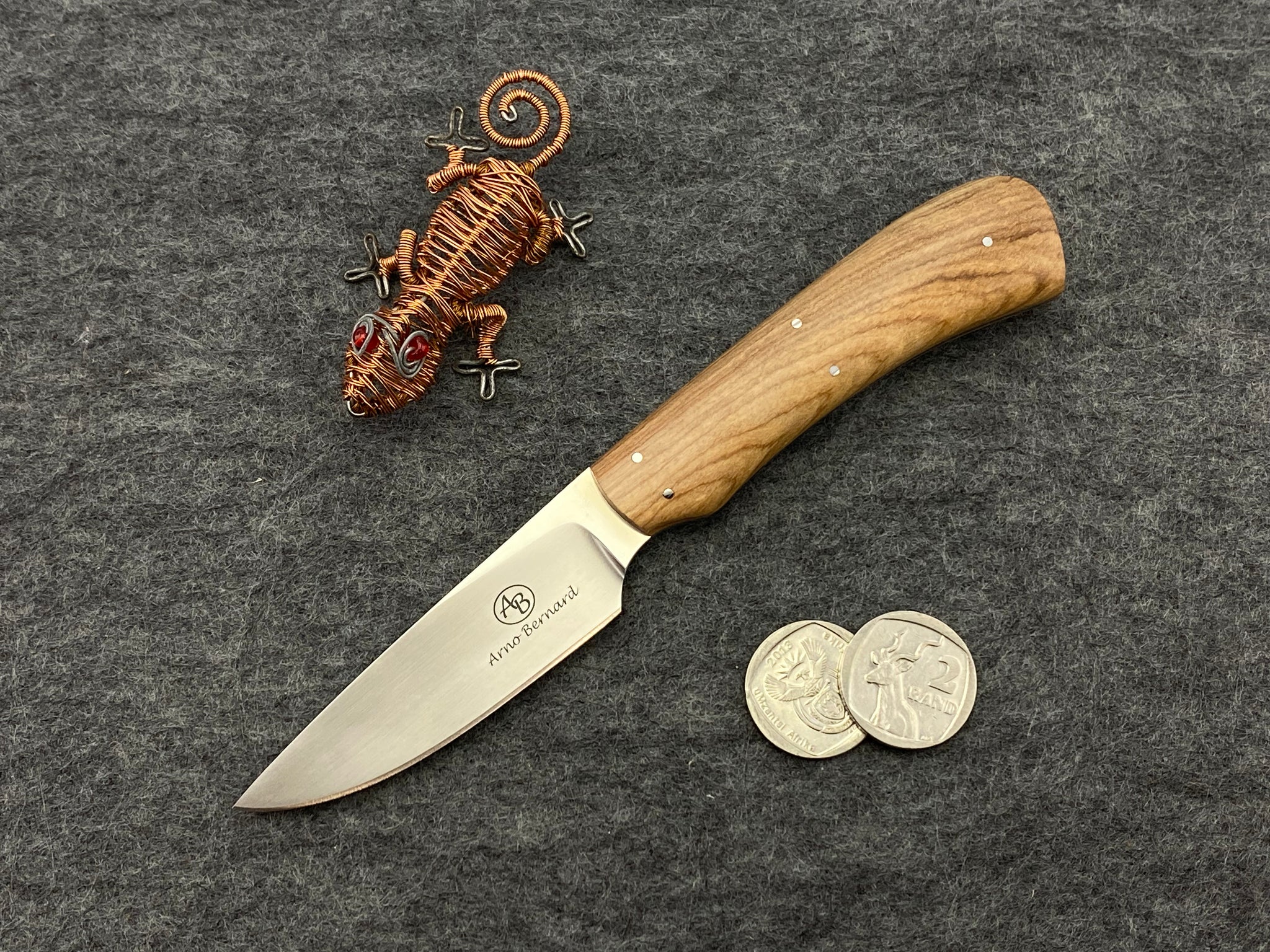 Sold
Arno Bernard - Jackal DISCONTINUED Model w/ Wild Olive - 4215
Arno Bernard - Jackal DISCONTINUED Model w/ Wild Olive - 4215
AB4215
---
Features & Specs:
Arno Bernard Jackal model with Wild Olive handle. This is a fixed blade knife with a tapered tang to give it excellent balance in the hand.
The metal used in each blade is world-class Bohler N690 stainless steel from Austria. Each blade is heat treated and tempered to insure absolute quality of the blade. The hardness of the blade is 59-60 Rc after going through the liquid nitrogen process. Each knife is hollow ground freehand and hand-polished.
This knife comes with a custom fitted cape buffalo leather sheath.
"THERE IS NO GREATER PLEASURE THAN SEEING OUR KNIVES BEING USED!" ARNO BERNARD
HANDMADE KNIFE DETAIL:
Series: Scavenger
Model name: Jackal
Knife type: Fixed blade
Handle: Wild Olive
Steel: N690 - Bohler/Uddeholm
Blade hardness: RC 59 - 60
OAL: 6.625"
Blade: 3.125"
Sheath: Cape Buffalo sheath with belt loop