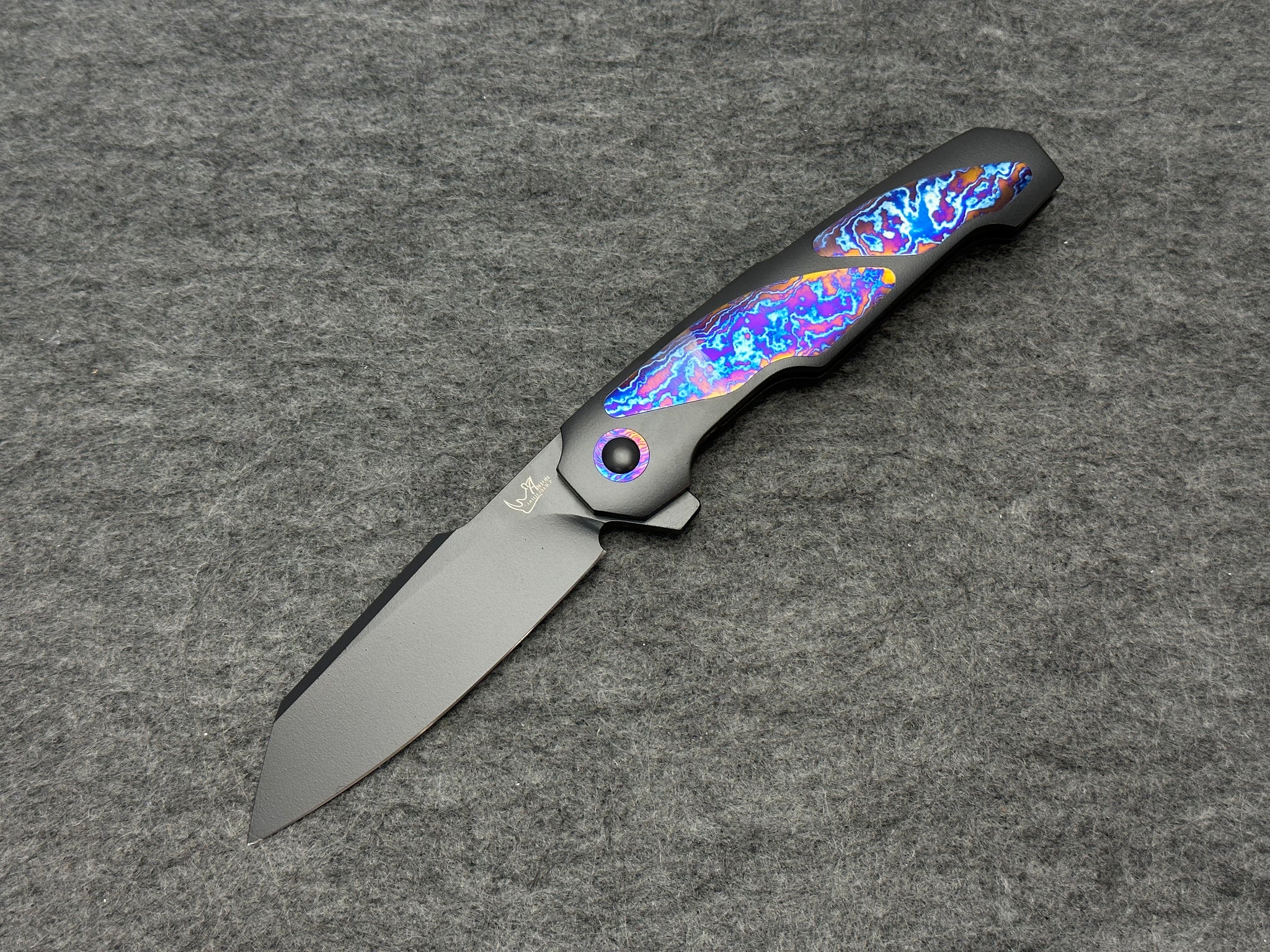 Regular price $1,250
Anton van der Westhuizen 7.5" Boudicca Flipper w/ Timascus Inlay
Anton van der Westhuizen 7.5" Boudicca Flipper w/ Timascus Inlay
AW051
---
Features & Specs:
Anton is a born Artist and member of the South African Knife Guild Association. He was born in Port Elizabeth, South Africa in 1962 and a member of "The Knife Makers Guild of Southern Africa".
At the mature age of 8 he stabbed his cousin with a steak knife and his passion for knives was born. Today, some knives still have a hypnotic effect on him.
He is particularly inspired by unique and custom knives. To him, the maker must have the ability to create the "WOW" factor in their knives. Synthetic material and a knife made with expensive machinery doesn't impress him. Maybe Anton just bought too many corner cafe knives as a boy for his intense dislike of mass produced knives.
Anton was blessed with an astonishing ability to sculpture and have a deep imprinted love for this type of art form.  This gifted ability reflects in his beautifully designed knives.  There is no doubt that every knife is a true masterpiece, made with passion. 
His knives are truly a collectors dream and well sought after items. 
HANDMADE KNIFE DETAIL
Knife Type: Folder Flipper
Overall Length: 7.5"
Blade Length: 3.25"
Blade Steel: RWL34 with Cerakote Finish
Handle: Cera-coated 6AL4V Titanium
Bolster: 
Other: Timascus Inlay, Back Spacer, Pocket Clip, & Pivot collar